Trips to Alaska are not inexpensive and often cost one person approximately $2,000 for a weeklong trip or $3,500 for a couple to travel to the state for the week. One reason for that is that you can't drive to get there, which means you'll need a flight. Those flights can start at $500, depending on the season you choose to travel during.
So what does a trip to Juneau cost and why are Alaskan cities more expensive than other domestic travel destinations? Here's a look at answers to these common questions.
What Does a Trip to Juneau Cost?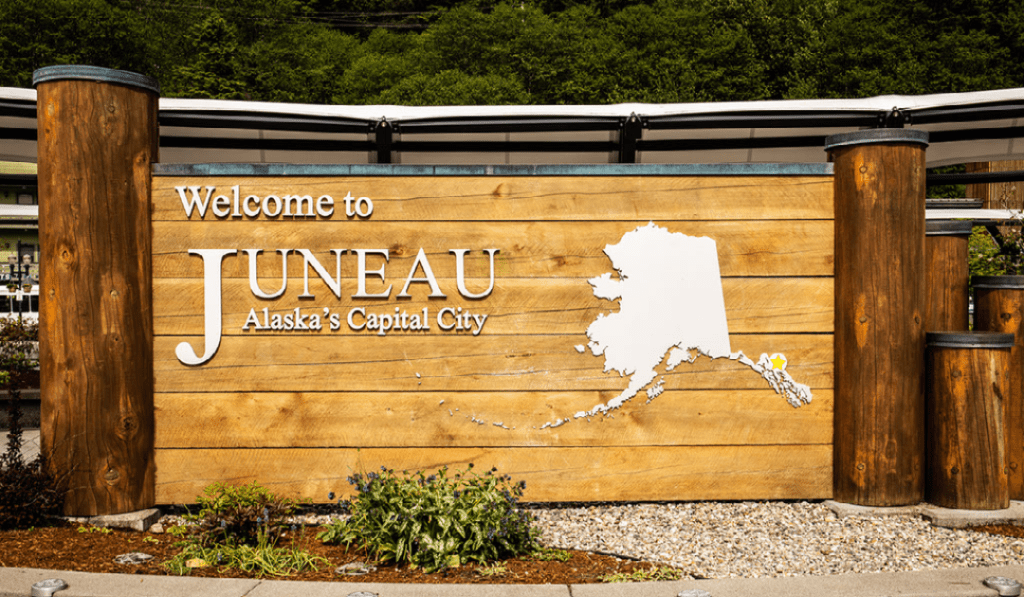 If you're considering traveling to Alaska, review these average expenses to prepare for your trip and understand where to expect expenses for your upcoming travel.
Airfare
Average cost: $500 per traveler
The least expensive times to fly to and from Alaska are Wednesdays. If you can book your travel on that day, you can get flights that are up to 38 percent less expensive. Mid-week flights are generally less expensive than others.
Another way to find less expensive airfare is to visit between September and April. These are when the fewest visitors come to Juneau.  
Hotel
Average cost: $200 per night
If you book well in advance of your trip, you can likely get your room for less. But if you're traveling during peak season, you could pay far more than that per night. So two ways to save money are to book in advance and try to travel during the offseason.
Booking an extended stay where there are more beds can also lower your costs because if you're traveling in a larger group, you might be able to book just one hotel room instead of two. Consider sharing the cost with another couple to help make the trip more affordable.
Car rental/transportation
Average cost: $95 per day for a rental car or $50 per day for a taxi/rideshare to and from one location per day
Juneau is extremely walkable, which means you might be able to bypass a rental car and transportation expenses entirely. You should budget for a few taxi or rideshare trips though just to be safe. That way you can get to Mendenhall Glacier or Auke Lake to explore and take in nature. While the city bus does go all over Juneau, it will take some time, which makes it less attractive to some visitors. If you're traveling in a larger group, the rental car might be a safer bet than trying to book a taxi or rideshare.
READY TO BOOK?
Full washers and dryers in every suite.
Meals
Average cost: $50 per person per day with no alcoholic beverages or desserts
How much you spend on meals will depend greatly on the type of experience you hope to have. If you stay at an extended stay, you can save a great deal on breakfast if you cook it in your hotel room. Or you can purchase a few boxes of cereal or granola bars for breakfast and use your budget to enjoy one of the best places for Juneau coffee. 
Likewise, with a full fridge and freezer in your hotel room, you could pack sandwiches and snacks for your adventures to save some money for drinks and dessert when you go out for dinner. How you spend your money is up to you. But if you're staying budget conscious and want to eat out for every meal, you should be able to find locations that have breakfast for $10, lunch for $15 and dinner for $25, which takes you to $50 per day with no alcoholic beverages or desserts.
Excursions/Tours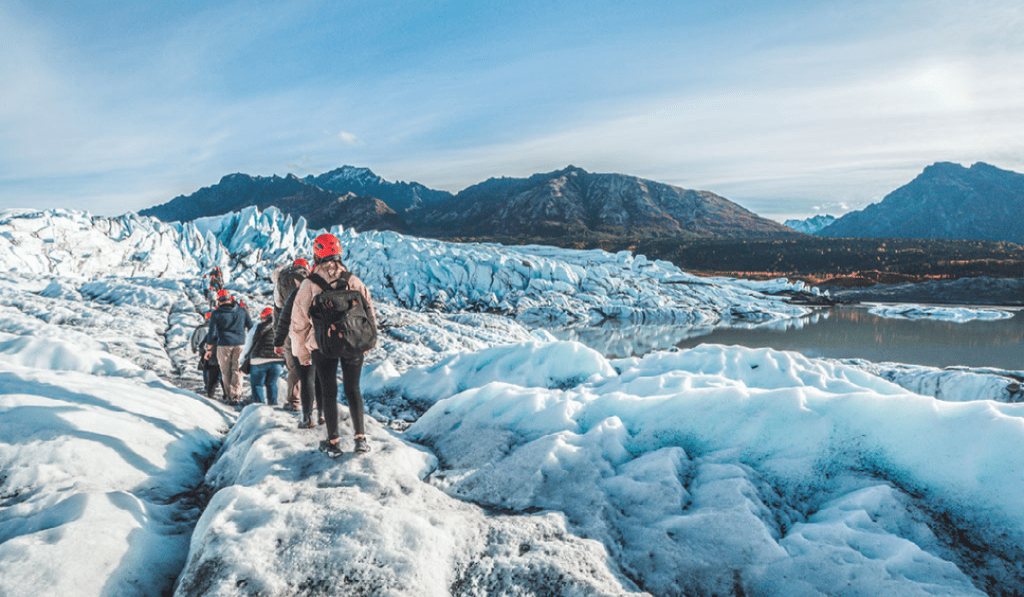 Average cost: Variable based on what you want to see and do
You could spend a few hundred dollars per person, per day on excursions and tours if you wanted to. The bigger question you have to ask yourself is what you really want to see and do while in Juneau. 
If you want to see bears, there's a way you can do that for no cost. If you want to prioritize flightseeing, consider a tour that is only flightseeing and not dog sledding or something else lumped together. 
To focus on your budget, you must focus on your interests first and see if there's a way to see what you want to see on a self-guided tour. You can see glaciers from the roadside, or you can pay for a kayaking adventure. It's up to you and your budget. 
Why Alaskan Cities Are More Expensive Vacation Destinations
Now that you've seen a breakdown of the costs associated with a Juneau trip, you might be wondering why Alaskan destinations cost more than other domestic trips. Here's a look at some explanations for those costs.
You can't drive there, which means flights are in high demand, which increases the price of them. And flying to a vacation destination often costs much more in the short term than driving, which has a long-term cost of vehicle maintenance. 
Without your car there, you'll need to set aside funds for transportation. Depending on what you hope to do while in the city and whether you select a downtown Juneau hotel or a different location will dictate what types of transportation resources you need. Renting a car is not terribly expensive unless you travel during peak tourism season when, like everything else in the area, cars are in high demand.
Alaska is remote. Getting there takes as long as some flights to European destinations, depending on where you're traveling from. The longer the flight, the more expensive it will likely be. 
Many tourists spend a fair amount on excursions and tours. Unlike a beach vacation where tourists spend their time sunbathing and swimming, tourists in Alaska add on many excursions and tours, which are quite pricey. 
The cost of goods and services in Alaska cost more because it's more challenging for those goods to reach Alaska. Just like it costs more for you to travel there, it costs more for goods to reach their destination. 
Peak tourism season is short, meaning airlines, hotels, excursion companies and shops must make their income for the whole year during the peak 4-5 months before the area gets colder and people choose beach vacations instead of wilderness vacations. That makes the prices of some things more expensive. 
Many people want to visit Alaska, which makes it desirable and puts a strain on resources, such as hotel rooms and seats on airlines. While it's a domestic location, meaning Americans don't need passports, it still feels like a fun adventure. 
Average Total Weekly Cost for a Trip to Juneau
Based on these averages, you'll spend approximately $2,000 for one person to travel for one week to Juneau or $3,500 for two without excursions or tours. If you want to visit the area for less, take advantage of off-season specials. 
Juneau Hotel offers a "Suite Deal" during the fall where you can get a spacious 2-bedroom queen suite that sleeps up to six people for $139 per night. Or enjoy the fall special that offers a queen suite that sleeps up to four people for $119 per night. These prices only last through December 31, 2022, though so book soon to see Alaska while meeting your budget. Call 907-586-5666 to take advantage of this special.
Further reading: