If you wish to experience the splendor of the north eastern part of India, take a tour of Assam and Meghalaya. Start your tour from Assam and then make a tour to different places in Meghalaya. Both the states are known for their scenic beauty and wonderful culture and tradition. Let us have an idea of how to plan a tour to Assam and Meghalaya.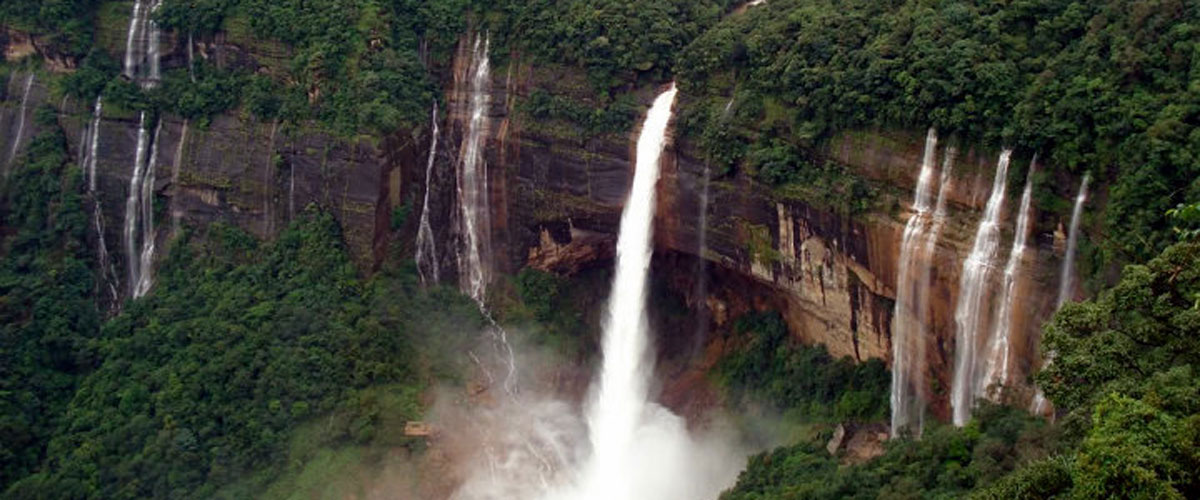 Your first destination should be Guwahati, the capital of Assam. It has an international airport and so you can come to the city via flights. Guwahati is one of the rapidly growing cities and is a well-known business hub and tourist destination in north eastern India. It is located by the banks of the River Brahmaputra and is popularly known as the "Gateway of the North East".
Being a popular tourist spot, there are plenty of tourist attractions in Guwahati. The city is home to plenty of religious and cultural sites and is also known for its scenic beauty. Some popular tourist attractions in Guwahati are Kamakhya Temple, Uma Nanda Temple, Sukreswar Temple, Navagraha Temple, Basistha Temple, Ugra Tara Temple, Assam Forest Museum, and Guwahati Zoo and so on.
If you like wildlife tours, you should make tours to national parks in Assam like Kaziranga, Manas or the Dibru- Saikhowa National Park. Kaziranga is famous for the one horned rhinoceros. Travelers can watch various species of birds and animals from the watchtowers in the forests. Some well-known species of animals found in the forest are rhinos, leopard cats, gibbons, elephants, buffalos, panthers, tigers and river dolphins. Some species of birds include pigeons, pelicans, black storks, geese and lots more.
From Assam, you can travel to the state of Meghalaya. It is a lovely state. Shillong is the capital of Meghalaya and a well-known hill station. You can travel to different tourist spots like Umiam Lake, Wards Lake, Elephant Falls, Shillong Peak, Butterfly Museum, and Don Bosco Centre on Indigenous Cultures and so on. From Shillong, you can go to Cherrapunji, which receives the highest rainfall in the world. It is also a beautiful hill station.
North Eastern India is also home to a number of tribal communities who are famous for their unique way of living.  You can make a visit to various rural places in Meghalaya and get a feel of the tribal lifestyle in these areas. Spend time with the people of the tribal communities and have a taste of local delicacies and drinks. You can also buy a wide range of tribal artifacts and jewelry at reasonable rates.